Generative AI features added to Grammarly Business to assist employees in navigating complexity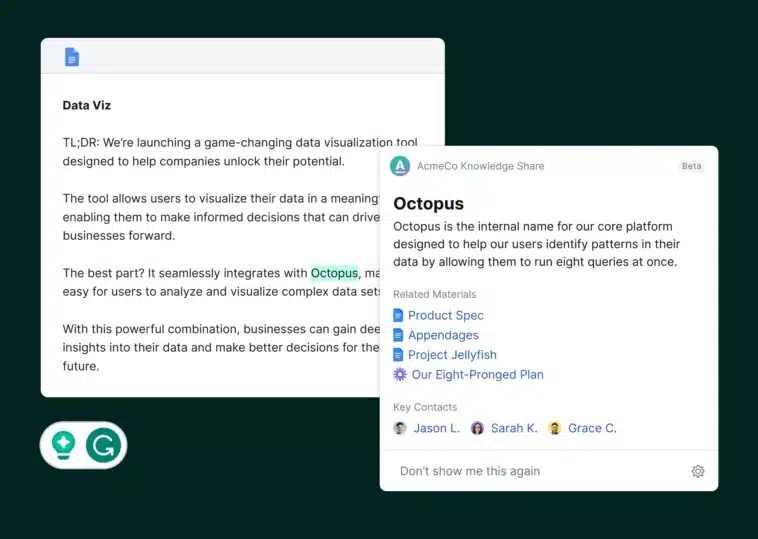 In March, Grammarly unveiled GrammarlyGO, an AI-powered writing tool that guides users in crafting everything from emails to blog posts through intuitive prompts. Now, the company is excited to introduce innovative generative AI enhancements to Grammarly Business, aimed at making a significant mark in the corporate sector.
Grammarly articulates that these advanced AI capabilities for Grammarly Business are tailored to alleviate the burden for corporate clients grappling with excessive information and application overload. Grammarly's research suggests that by 2026, the volume of global data is expected to surge, more than doubling the figures of 2022. The data also highlights a concerning trend where employees are increasingly bogged down by the task of locating documents, with such activities consuming over half of their working hours — 54% to be precise.
Despite generative AI's promise in streamlining content creation and dissemination, there's an irony to its contribution to increased complexity and hindered team efficiency. In response, Grammarly has engineered its latest technology to cut through this added clutter. The goal is to offer an AI solution that dismantles information blockades and elevates the efficiency of workflows.
Grammarly Business is sharpening its focus on three pivotal aspects:
Facilitating Knowledge Accessibility for Employees: Grammarly is dedicated to equipping employees with critical knowledge derived from both their individual experiences and the collective intelligence of their organization. This information is made readily accessible, streamlining their workflows.
2. Guiding Strategic Communication: Grammarly is committed to suggesting the most effective communication tactics. Whether it's crafting a response, seeking collaborative input, or pointing to supplementary resources, Grammarly is designed to guide users toward the most impactful interactions.
3. Collaborating on Brand-Coherent Content Creation: Grammarly supports the development of content that not only resonates with a company's brand ethos but also reflects the desired tone of its employees, ensuring the conveyance of key messages to their target audience.
As a result, Grammarly is proud to introduce new and improved functionalities intended to empower Grammarly Business users to dismantle information barriers and devote their efforts to more substantive tasks. These enhancements include:
Enhanced Enterprise Features in GrammarlyGO:
GrammarlyGO, Grammarly's on-demand AI assistant, is now equipped to produce more contextually relevant and business-specific content. Powered by generative AI, it takes into account your organization's unique context, including company terminology, knowledge, and preferred brand tone. This empowers users to craft content that aligns with the company's voice and ensures a cohesive brand identity. Furthermore, GrammarlyGO offers targeted suggestions tailored to specific team use cases, streamlining tasks and enhancing overall productivity.
Introducing Knowledge Share:
Grammarly is introducing a new feature called Knowledge Share, which seamlessly integrates into an employee's workflow. Knowledge Share provides instant access to definitions of company terms, links to pertinent documents, and contact information for key personnel. This integration eliminates the need for users to search for information independently, allowing them to swiftly gather the insights they need. In the future, Grammarly plans to expand the Knowledge Share ecosystem by offering connectors and app integrations, simplifying complex workflows even further.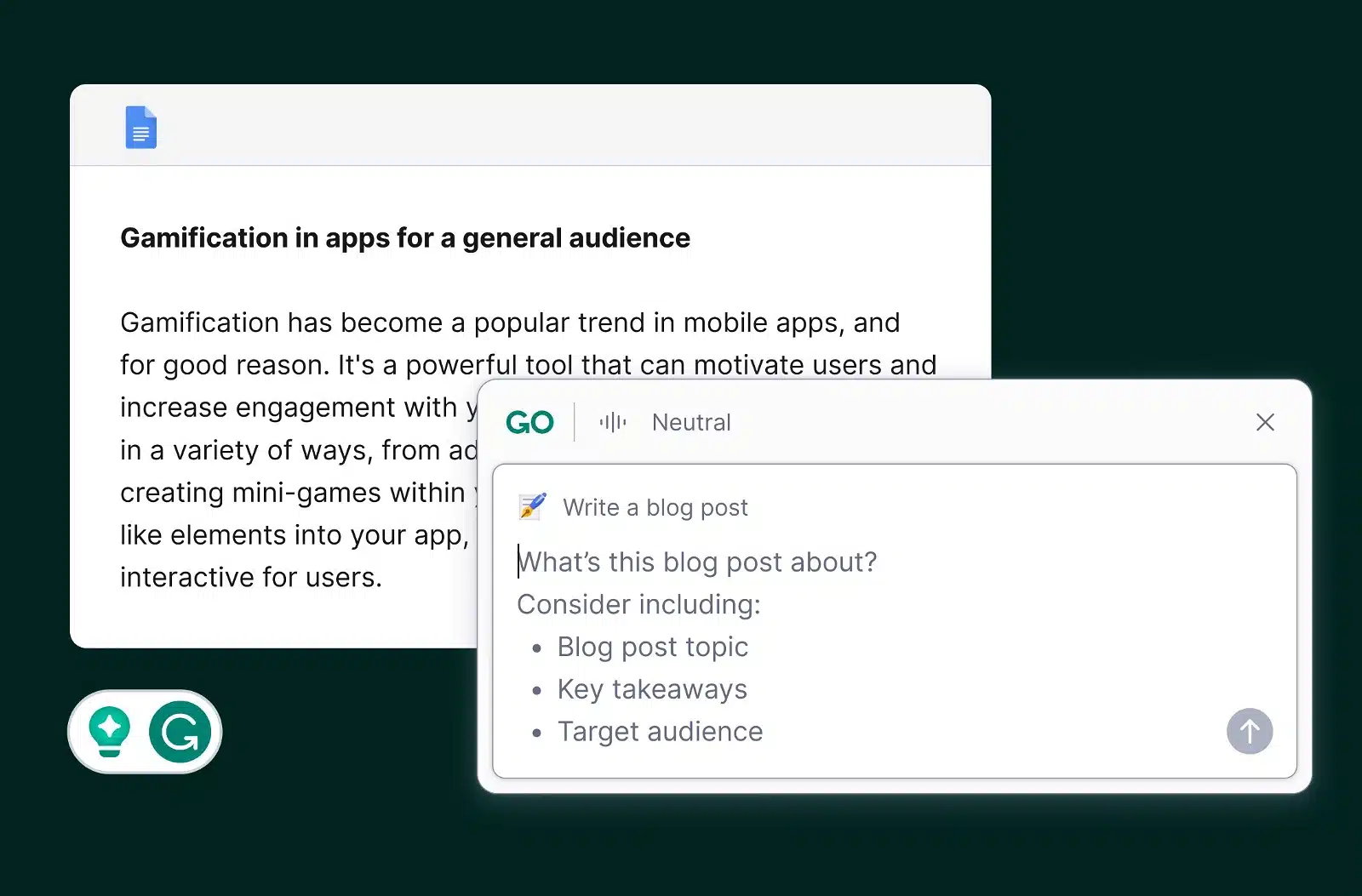 Distinguishing itself from many other AI solutions, Grammarly offers a unique advantage: its capabilities are not confined to a single platform or application. Instead, it securely provides comprehensive context across a wide array of applications and websites. From popular platforms like Gmail and Word to business-specific tools like Salesforce, Grammarly ensures that businesses can expand their utilization of AI while upholding stringent enterprise-level security and privacy standards.
Grammarly places a strong emphasis on responsible AI usage. They prioritize customer privacy and guarantee that customer data remains safeguarded, never being sold or utilized by third parties for training purposes.
In essence, these latest updates to Grammarly Business are designed to streamline workflows, boost productivity, and empower employees with the essential tools they need to excel in their roles. By eliminating information overload and simplifying application complexities, Grammarly aims to make work more efficient and effective.