The renowned grammar correction application, Grammarly, unveils its ambition to outshine ChatGPT with the new GrammarlyGo writing tool.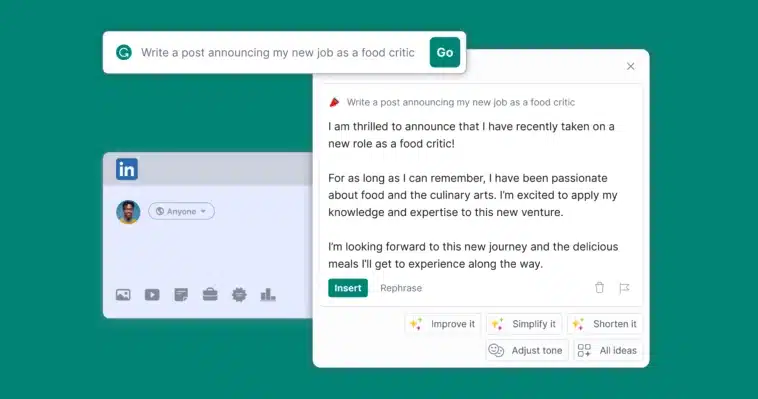 Developed by the team at Grammarly, the new GrammarlyGO is an innovative AI-powered tool crafted to enhance your writing abilities and simplify your tasks. Its responsive prompts enable you to seamlessly create refined, personalized drafts within your workspace. Imagine it as a magical writing assistant at your command, minus the wizardly attire.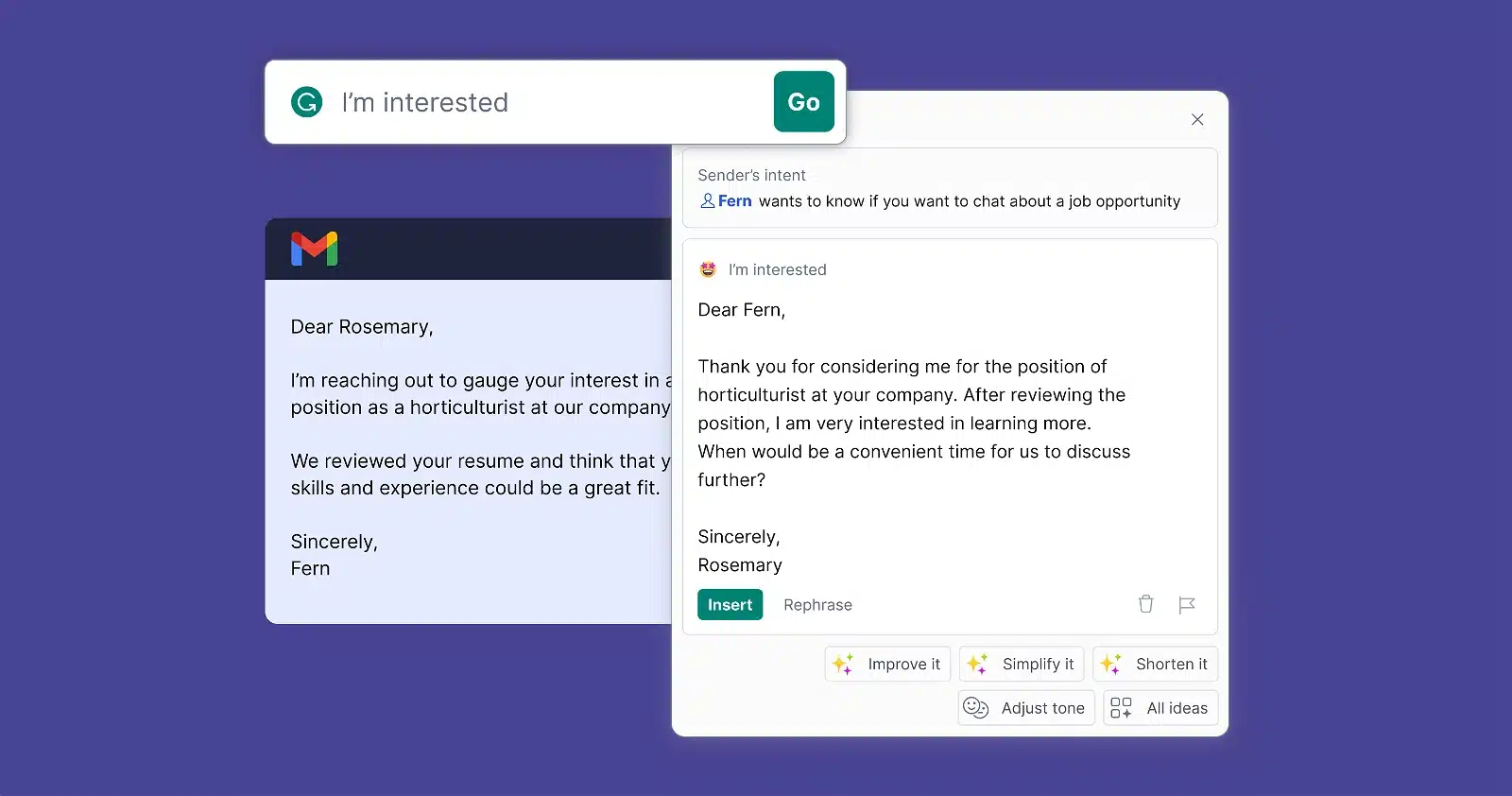 GrammarlyGO extends its utility beyond just composing drafts—it also streamlines your email responses. It interprets the essence of your emails and provides pertinent, one-tap suggestions, enabling you to swiftly craft considerate replies. Whether you're addressing an email from your supervisor or touching base with customers, it empowers you to proceed with confidence and ease.
But the capabilities of GrammarlyGO surpass email assistance. It excels in refining chunks of text to be more coherent and to match the desired tone precisely. Whether it's enhancing the warmth, professionalism, or even the wit of your writing, GrammarlyGO stands ready to assist. You can select from an assortment of prompts or customize your own to revamp your chosen text.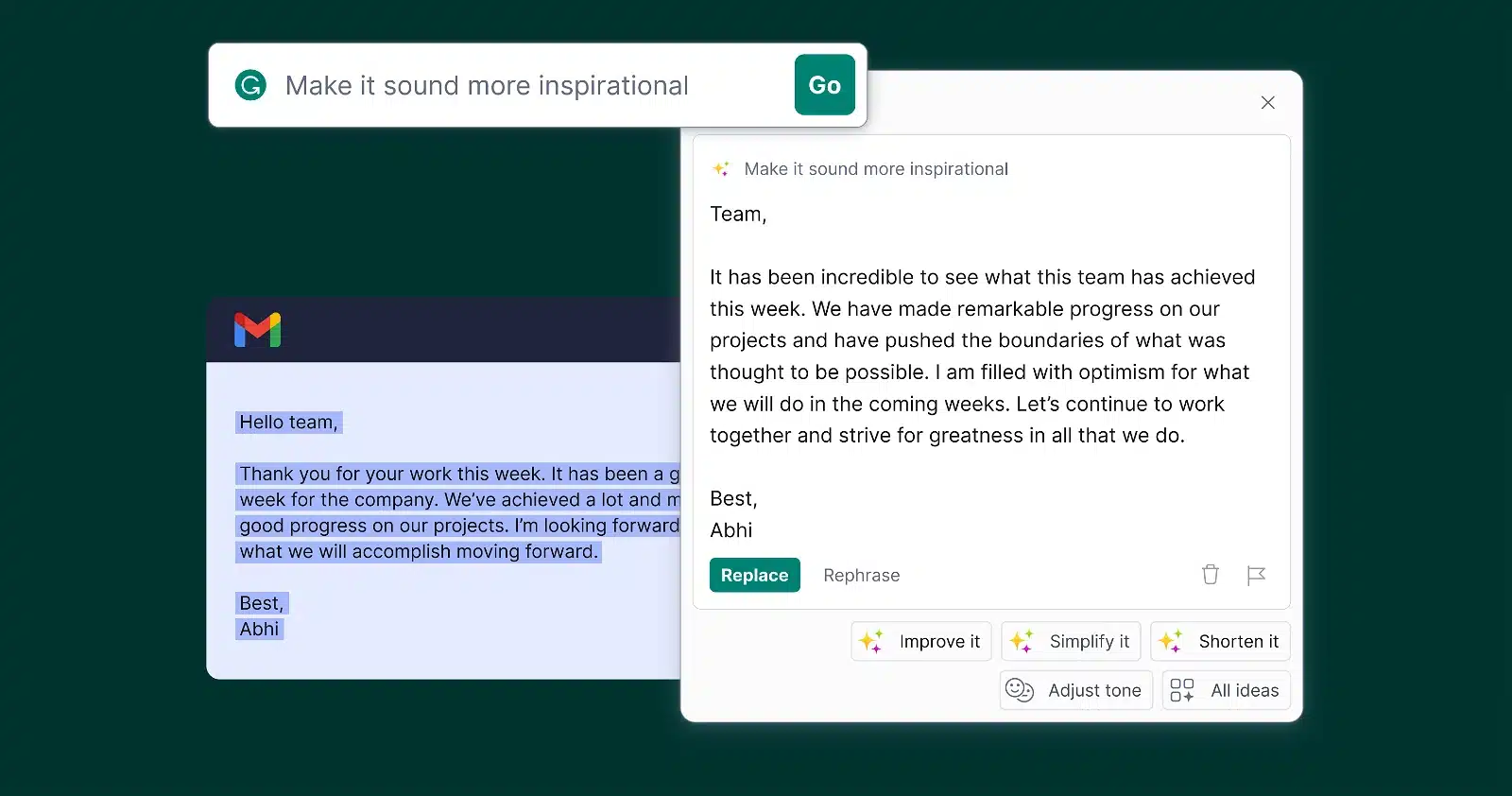 Battling writer's block or in need of inspiration for your upcoming blog piece? GrammarlyGO is at your service to dispel the block and spark creativity. It's adept at generating topic outlines or ideas that you can reference or incorporate straight into your content, thus simplifying the content generation process.
Availability of GrammarlyGO
The beta version of GrammarlyGO is slated for release this April. It will integrate with all of Grammarly's services, encompassing the Grammarly Free, Premium, Business, and Developers plans.
Comparing GrammarlyGo and ChatGPT
You might be curious about how GrammarlyGo stacks up against ChatGPT. While both GrammarlyGo and ChatGPT are robust AI-powered tools designed to boost your writing prowess and efficiency, they each have their distinctive functions. GrammarlyGo is tailored for specific writing tasks, including crafting emails, fine-tuning the tone, and brainstorming content ideas. On the other hand, ChatGPT is a versatile language model capable of a broad spectrum of tasks, from providing answers to crafting imaginative compositions.
The core distinction lies in their focal points; GrammarlyGo is honed to enhance your writing skills specifically, while ChatGPT offers a broader scope of assistance that extends well beyond writing. Nonetheless, combining the strengths of GrammarlyGo with ChatGPT could result in a holistic writing toolkit, one that elevates creativity, clarity, and overall efficiency in your writing endeavors.